Testimonials:
Our publication has been associated with Pat McNamara for a little over four years, and he has proven to be a regular freelance contributor to our publication, with several articles being published within that time.
In 2005 we were invited to perform a review of Pat's hunting outfit, "Bowhunters Lodge", which is based on "Merluna Station" in the heart of Cape York and by all accounts Pat provided their clients with outstanding, professional, and efficient service with many clients stating that they would be booking their hunts with Pat for following seasons.
Our representative and Pro Staff shooter Milton Cunningham conducted a review of "Bowhunters Lodge" on behalf of Bowhunting Down Under Magazine in October 2006 and also found Pat's service to be among the best hunting outfits on offer in Australia. Please find Milton Cunningham's statement * to follow.
On a personal note, I just returned from a New Zealand hunting Safari and was accompanied by Pat McNamara on the same hunt and found him to be enthusiastic, efficient and believe he would provide a mutually beneficial hunting outfit with any willing station owner and I would not hesitate to recommend Pat's services to anyone!

Graham Cash. Editor/Publisher.
Bow Hunting Down Under Magazine.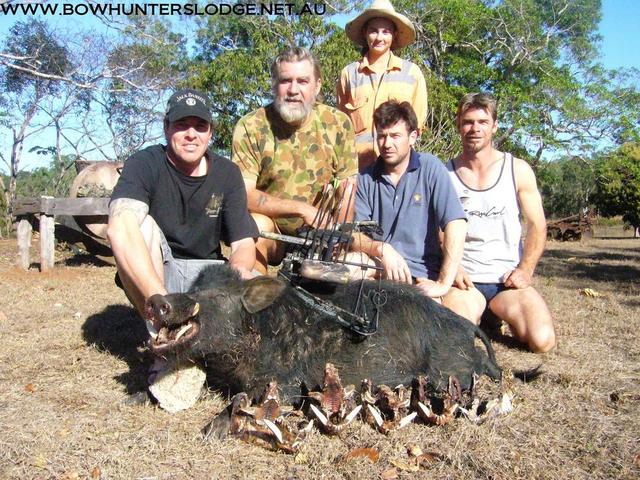 TROPHY BOAR HUNTS:
CAPE YORK QUEENSLAND:
6 DAY PIG HUNTING FOR BOW HUNTS
FOR TROPHY BOARS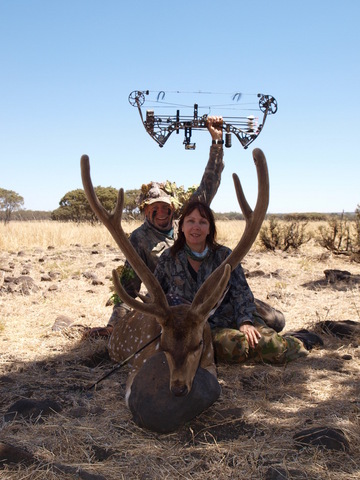 TROPHY CHITAL-AXIS STAGS:
CHARTERS TOWERS QUEENSLAND
BOW HUNT WORLD CLASS CHITAL STAGS 50,000 acres OF PRIVATE LAND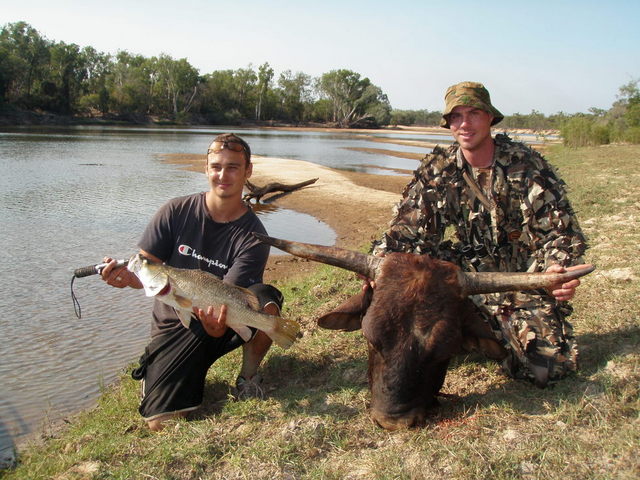 TROPHY SCRUB BULLS BOARS
AND BARRA:
CAPE YORK FAR NTH QUEENSLAND
BOW HUNTING FOR SCRUB BULLS, BOARS & BARRA.
HUNTS 6 TO 10 DAYS AVAILABLE

Hi I am Pat McNamara, owner, guide and outfitter of the BOWHUNTERS LODGE Australia.

Bowhunters Lodge Australia was formed in 2006 and is a 100% mecca for dedicated bow hunters...No rifles...No Dogs....

My guides and I are a team of Australian Bow Hunting Safari Outfitters that guide only bow hunters.

We cater for all Australian and International bow hunters, experienced, novice, hi-tech, traditional, Father-sons, female and non - hunters. We provide fully guided, semi guided hunts, bow hunter education for the novice, self guide hunts for approved experienced hunters
Do not miss out...

B.H.L only have a limited number of Bow Hunting Safaris in Australia - available for 2019-2020. Please browse through the website and contact me for further information and secure your Bow Hunting Dream Adventure in Australia.

Sincerely,


Pat McNamara




Mobile Phone 0428645635

Email: bowhunterslodge@me.com